The Institute essentially develops its activities through collaborative research projects.
These projects:
Are based on interdisciplinarity
Prioritise collaborative research and co-development
Rely on partnerships with all sectors of society (industries, services, research centres, governmental institutions, etc.)
Bring together provincial, regional, federal, European and international partners.
The Institute is active in setting up research projects, with its partners, which respond to the emerging problems linked to the Institute's field.
Below you can find a list of some key projects, which highlight some of the issues our researchers tackle.

---
Innovative Couplings of abatement techniques for the treatment of Volatile Organic Compounds (VOC): novel routes to improve air quality"
---
To respond to this industrial problematic and on the basis of previous expertise related to the reduction of industrial VOC emissions, the DepollutAir project proposes to develop new innovative methods based on the couplings of processing techniques.
The DepollutAir project gathers inter-regional complementary skills to allow the development of these new processes. Indeed, the considered techniques for coupling are adsorption, catalysis, photo-catalysis and plasma technologies. UMONS is an expert in pilot development and pollutants abatement by adsorption technique, University of Namur (UNamur) is an expert in material synthesis and photo-catalysis technique, University of Lille (ULille) is an expert in oxygenated VOC abatement by catalysis, University of Littoral-Côte d'Opale (ULCO) is an expert in VOC abatement by catalysis and University of Ghent (UGent) is an expert in plasma technology. Three different couplings will be studied in the project: "Adsorption-Catalysis", "Plasma-Catalysis" and "Adsorption-Photo-catalysis".
To respond to industrial and local authority needs, we have to complete these studies by real on-site measurements of pollutant emissions (ULCO).
Finally, the proposed abatement techniques must fit into sustainable development and be safe in terms of toxicology, without creation of any molecule with toxic impact for humans at short and medium terms. Consequently, toxicology studies will be performed by ULCO in order to validate the developed processing techniques.
This project aims at accompanying cross-border companies in an environmental and sustainable approach to propose adapted and innovative solutions for VOC treatment.
Two industrial partners – one in France (TIM) and one in Belgium (Volvo) – will be involved at each step of the project (from VOC emission to solution).

For more information, visit our website : http://www.gotos3.eu/fr/projecten/depollutair/home
Other videos related to the DepollutAir project and VOC treatments are available on the YouTube channel:
The ENERGY Institute of UMONS is one of the winners of the ERA Chairs call for projects launched by the European Commission in 2013. These projects aim to achieve excellence in research for regional economic development. The ENERGY Institute has set up a new Research Chair whose main objective is to develop skills in semi-autarkic districts with regards to energy.
For more information visit our website : http://resized.info/
The NEED4B ("New Energy Efficient Demonstration for Buildings") demonstration project aims to develop an easily transposable method to design and construct energy-saving buildings.
For more information visit our website :  www.need4b.eu
The SOTHERCO ("Solar Thermochemical Compact Storage System") project aims to develop an inter-seasonal thermochemical solar heat storage system to meet the demands for the heating of premises and water in energy-saving buildings.
For more information visit our website : www.sotherco.eu/
The GRAMOFON ("New process for efficient CO2 capture by innovative adsorbents based on modified graphene aerogels and MOF materials") project focuses on CO2 capture in industry in order to limit global warming. The objective of this project is to develop efficient materials for post-combustion CO2 capture by adsorption/desorption, and to reduce the energy consumption through a new process of regeneration by microwaves.
The objective of the ORES Chair is to prepare the technological revolution that smart distribution networks represent for the electricity sector. It aims to develop knowledge in this field as well as in the field of smart meters.
The main objective of the ECRA Chair is to set up a centre of scientific expertise in the specific field of "carbon capture in cement production and reuse" as well as to promote research and innovation in this field.
More info : http://hosting.umons.ac.be/html/ecrachair/
The aim of the FREE ("Flexible eneRgy vEctors of the future") project is aimed at the broad scale adoption of renewable energies and a neutral carbon footprint. The overall objective is to solve the challenge of flexibility via different fuel types and by integrating future energy vectors into the production of flexible energy in an adaptable, profitable and ecological way.
Supported by UMONS, the project portfolio of the Center of Excellence in Energy Efficiency and Sustainable Development aims to create research infrastructures to create an ecosystem that promotes innovation, as well as conduct economics-focused projects and generic studies
The "Wal-e-Cities" project portfolio aims to develop an ecosystem of smart cities in Wallonia using a "Smart Region" philosophy, in terms of mobility, energy, the environment, governance and living environment. As for energy, the Institute's general objective is to propose innovative solutions for heat production and storage systems for heating buildings, particularly in residential areas. The proposed solutions will ensure renewable contributions to cover heating needs.
The MOF4AIR project, coordinated by UMONS, aims to develop and demonstrate the performance of adsorption technologies for CO2 capture using "Metal-Organic-Frameworks (MOFs)" in power plants and energy-intensive industries. MOF4AIR will need to provide a reliable and replicable TRL-6 technology that meets the needs of end users, including limiting energy penalties by more than 10%.
Website : ​https://www.mof4air.eu
Based on weather data and the characteristics of a wind power site (including surrounding obstacles), the POPE project aims to develop and evaluate a high-fidelity, low-cost modelling chain that provides the operational characterisation of a given machine, in terms of power and force on the blades, to be installed on a wind power site.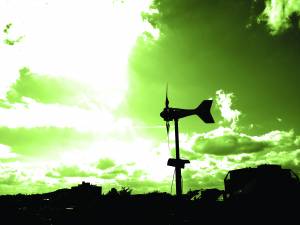 This project will study and develop innovative aspects relating to Belgian off-shore wind power production: Provision of grid support services (e.g. participation in frequency regulation), stability of networks with a high proportion of wind energy, estimation of longevity, and predictive maintenance of off-shore wind farms. Physical models and data-driven models will thus be developed using data collected from Belgian off-shore wind farms.
Development and implementation of energy system models to support a realistic, sustainable and profitable energy future in Belgium, while guaranteeing security of supply. The timeline of the developed models is 2030 and 2050, and the parameters and results of the models will be discussed and validated by a wide and consistent range of Belgian stakeholders.
The objectives of the MOREGEO project, which is part of the "energy distribution" portfolio projects led by IDEA, are to increase the knowledge of the deep geothermal reservoir in the heart of Hainaut and, based on this, develop a model designed to promote the adequate and sustainable development of deep geothermal resources there.
E-Cloud aims to develop and optimise open micro-grids in industrial zones which will allow different companies located in the same area to invest in the production of renewable energy and storage capacity together and optimally share the electricity produced by enhancing interactions with the network and markets.