The 20th CIRP Conference on Modeling of Machining Operations (CMMO) will be held in Mons, Belgium, in 2025.
Numerical, analytical and empirical modelling
Multiphysics and multiscale modelling
Material behaviour and tribological aspects in cutting
Surface integrity of machined components
Thermal effects and part distortion
Artificial intelligence and digital twins for machining
High performance and hard machining
Machining of additive-manufactured parts and non-metallic materials
Precision, ultra-precision and micro-machining
Grinding, Non-Conventional and hybrid processes
Dynamics and stability of machining and robotic machining
Monitoring, diagnostics and optimization of machining processes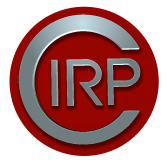 ---
This website is under construction. More information will come soon.
For any question at this stage, please contact Prof. François Ducobu.