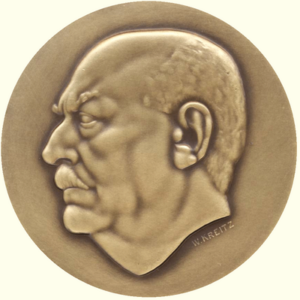 The Francqui Foundation awards each year a chair to a scientific personality. The laureate of the Francqui Chair 2022-2023 for the University of Mons is Prof. Pedro J. Arrazola (Mondragon Unibertsitatea, Spain).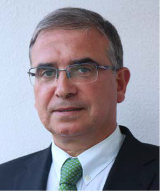 Pedro-Jose Arrazola is Professor at the University of Mondragon (Spain) since 1990. He is the head of the Research Group of High Performance Machining, composed of 26 members for a budget around 900,000 euros. His activities focus on the study, understanding and optimisation of machining operations in experimental and numerical ways, mainly for metals. Prof. Pedro J. Arrazola is "Fellow Member" of the prestigious CIRP (the international academy for production engineering). He was secretary of the Scientific Technical Committee for cutting (STC-C) from 2018 to 2022; he is currently vice-chairman. He is also member of the Credentials Committee of CIRP since 2022.
Schedule
In the framework of his Francqui Chair, Prof. Pedro J. Arrazola will give a set of 5 lessons on the theme "Metal machining: how to improve quality and sustainability performance through the use of advanced experimental techniques and predictive modelling" (Faculty of Engineering, rue de Houain 9, Mons):
Monday May 8th, 17:30-19:00, inaugural lesson (Auditorium 11): Future of Machining: trends, modelling and impact of near net shape processes such as Additive Manufacturing
Tuesday May 9th, 8:00-10:00 (Auditorium 21): Advanced techniques to study cutting processes: modelling and empirical studies
Tuesday May 9th, 10:30-12:30 (Auditorium 21): Digital-Twin of machining processes
Tuesday May 9th, 13:30-15:30 (Auditorium 21): Surface Integrity of machined surfaces
Tuesday May 9th, 16:00-18:00 (Auditorium 21): Environmental impact of machining
The promotor of the Chair, Prof. François Ducobu (Machine Design and Production Engineering Lab of the Faculty of Engineering) cordially invites you to this series of lectures.
Registration
Registration (per lesson) is free and desired by April 26th. Registration via this link (the language of the form can be changed to English in the upper right corner).
The series of lectures can be valorised in a doctoral training.
Do not hesitate to contact Prof. François Ducobu if you need more information.