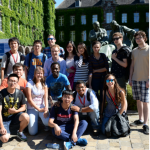 Since 2015, UMONS has organised summer courses at the Faculty of Engineering (FPMs), during which students from Belgium and abroad, who are approaching the end of their Bachelor's or starting their Master's, can discover one of the Faculty's areas of expertise, or improve their skills in this area if they already have some knowledge of it.
The topics covered are varied but remain in step with today's society: surface treatments, neuro-creativity, creative programming with Openframework, mineral raw materials, FabLab, mitigation of the effects of human activity on the environment, management of biological processes in breweries and winemaking, and many more.
During these summer courses, students from Mons, called the "Polytech International Mons'ters", or the "PIM's", supervise and assist the visiting students. For example, they meet them at the airport or station, take them on a visit of Mons and the local cultural sites, have board game nights, and introduce them to cultural activities and Belgian food specialities… the PIM's do their utmost to make everyone feel welcome.
These summer courses are an opportunity for both the PIM's and our visitors to meet future friends and discover many cultures.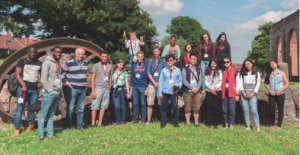 –> Summer Courses in Engineering