The EUNICE European University in transition to its second phase!
The aim of this second phase will be to prepare students for societal challenges and turn them into players in EUNICE, an Alliance that now brings together 10 universities.
The EUNICE European University held its General Assembly at the University of Catania (Italy) on the eve of its third anniversary and as a prelude to the launch of its second phase of existence, supported by the Erasmus + program.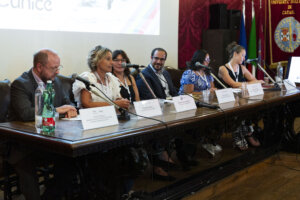 The rectors and senior representatives of the 10 universities took stock of the achievements of recent years and listed the challenges of the future, with a particular focus on initiatives to create joint European degrees. The event also provided an opportunity to take stock of the H2020 REUNICE (EUNICE Research) project to promote joint research within the Alliance.
The UMONS delegation was led by Rector Philippe Dubois, Vice-Rector for International Relations Laurence Ris, Vice-Rector for Research and Innovation Ruddy Wattiez and EUNICE Coordinator Rony Snyders.
"I'm proud of what we've been able to achieve together over the past three years. From the outset, we knew in our hearts and minds that it was vital to work together, first as 7, then as 10. We also knew that the involvement of students was essential, not just as spectators and consultants, but also as actors who participate in the co-construction of EUNICE, since they are our priority", declared Rector Philippe Dubois during his inaugural speech at the General Assembly.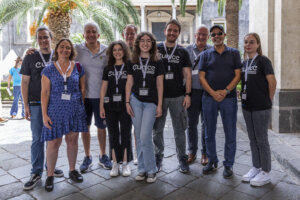 The Rector of the University of Catania, Francesco Priolo, also reiterated EUNICE's commitment to student participation, declaring with conviction: "EUNICE is for you "!
The various leaders of the EUNICE initiatives ("Sharing and Co-creating Courses: Road to Excellence" – "European Values and Global Competencies"- "European Values and Global Competencies") were able to present their results during the "Activating a European University" session, broadcast live online. Their presentations and keynote speeches are available here.
The General Assembly program also included meetings for the Vice-Rectors for Education and Research, as well as for the various EUNICE teams (mobility, students, communication, etc.).
November will mark the start of the second phase of the Alliance, which has secured funding of 14 million euros (Erasmus + program) to fulfill its mission.
For more information: https://eunice-university.eu
Discover the Eunice Alliance on video here.