Artificial Intelligence (AI)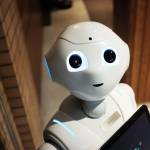 Today, artificial intelligence (AI) is the centre of attention and is causing a buzz in the media. Everyone seems to agree that if the  world economy does not keep up with AI, it will inevitably lose competitiveness. And yet, realistically, things are not so simple. Even though some are more advanced than others in thinking, the path to AI remains strewn with pitfalls.
How can you access the right technologies? How can you analyse the real opportunities that AI opens for your business? How can you develop tools adapted to your needs? 
–> Investigating the right solutions and developing techniques responding to specific industrial problems is precisely one of the missions of the University.
 From understanding industrial needs to facilitating the transfer of innovative solutions to the economic world, UMONS is committed to developing this entire field. Indeed, AI is an area in which it is crucial that research and economic structures maintain their close affiliation so that they can keep up with AI's fast evolution.
---