The Junior Enterprises of the University of Mons, which are run as non-profit organisations, bring together students who wish to use their knowledge and skills to benefit companies or any other organisation.
Modelled on a consulting firm, they carry out missions in the fields of study of their members. Their clients benefit from customised innovative services that combine creativity and student dynamism, as well as pedagogical support from the teachers.
The UMONS Junior Enterprises are also members of the European JADE Network (Junior Association for Development in Europe), which leads them to optimise their organisation.
At the University of Mons, our Junior Enterprises are active in two major areas: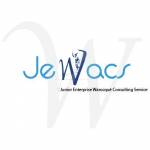 The JEWACS (Junior Enterprise Warocqué Consulting Services) is run by students of the Warocqué School of Business and Economics (FWEG) and provides services in the fields of finance, marketing and sales, IT and management consulting.
---

The YEP'tech Mons (Young Engineers Polytech Mons) is the Junior Enterprise of the Faculty of Engineering and offers services in all fields of engineering, from mechanical engineering and computer science, to chemical and electrical engineering.