The Master's degree in Architecture gives students access to numerous career possibilities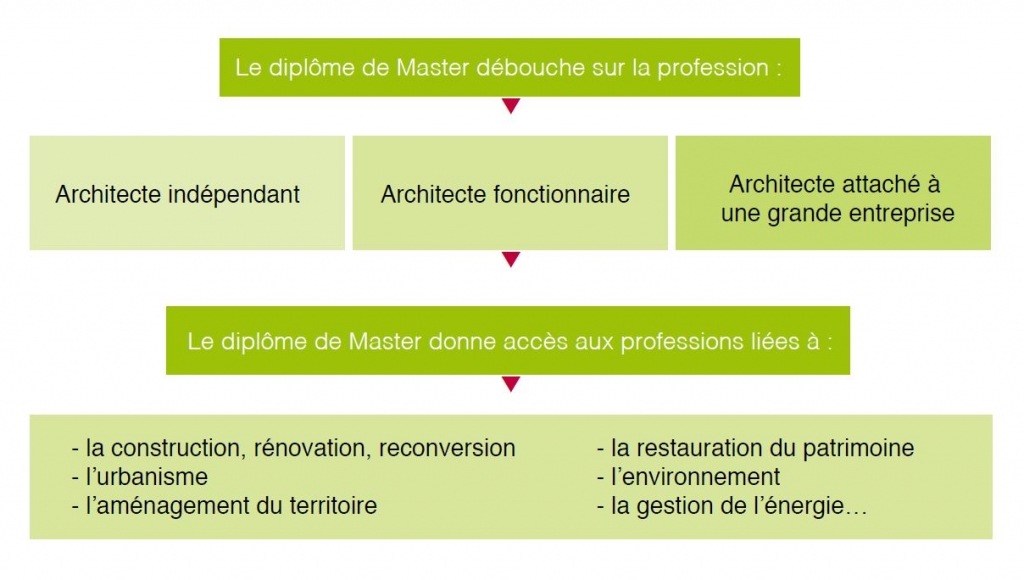 The increasing complexity of the building process, the tasks linked to construction, and the new urban and environmental demands offer all new graduates a wide range of careers to choose from.
Far from just being able to work on urban and suburban building projects, the Master's opens the way to careers in urban planning, heritage restoration and energy.
I have spent 5 enriching years at the Faculty of Architecture and Urban Planning. I have always wanted to be an architect, and this course of study deals with as many theoretical aspects as practical …
These career paths cover new construction, expansion and renovation, and reuse and reconversion.
Many of our former graduates have been successfully employed in these different professions.
New graduates can also continue with their training, by undertaking a PhD at the University. The fields of research, supported by multidisciplinary teams, create a great environment to carry out this work.