Research at the University of Mons is structured within Institutes that group together the different research teams (units) of its faculties.
The research teams of the Faculty of Architecture and Urban Planning are involved in the activities of the following Research Institutes:
Energy Institute: Energy Issues
The ENERGY Institute is dedicated to research and development activities related to energy issues. This multidisciplinary theme covers scientific, technological, societal, legislative, economic and political aspects. It therefore requires an integrated approach from many disciplines.
FAU research units: Town and Regional Planning & Science and Construction Techniques 
Numediart Institut: Creatives Technologies
NUMEDIART is a research institute of UMONS whose mission is to provide training and research activities in the field of creative technologies. Created in 2010, it benefits from internationally recognised expertise in the field of deep learning for sound, image, video, gesture and biosignal processing for applications where human-computer interaction aims to generate emotion..
FAU research units: Architectural Design
Risks Institute: Science and Management of Risks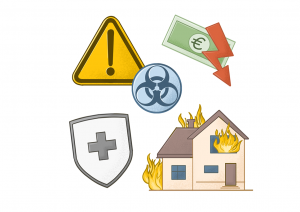 Created in 2012 to consolidate unique skills in the French Community of Belgium in the field of risk management, the ISMR Institute resolutely focuses on the diversity of a multidisciplinary scientific approach to risk prevention and crisis management. With its outstanding scientific achievements, the RISKS Institute has, since its creation, contributed to the ongoing scientific and social debates on future risk-related challenges.
FAU research units: Town and Regional Planning
Soci&Ter Institute: Societal and Regional Development
The SOCI&TER Research Institute groups together a number of specialist researchers (economists, managers, jurists, urban planners, architects, sociologists, philosophers, etc.) to address the major ecological, economic and social challenges facing society. It is for this reason that the research undertaken at the SOCI&TER Institute is always interdisciplinary and inclusive, with the objective being to participate in the development of territories.
FAU research units: Architecture and Society &  Art and Techniques of Representation & Architectural Design