CLINICAL CHALLENGES AND THEORETICAL MODELS
New dialectical relationships
The Belgian Association for Psychological Sciences Annual Meeting
Hosted by the University of MONS (Belgium)
The annual conference of the Belgian Association for Psychological Sciences will be hosted by the University of MONS on May 25 – 26 202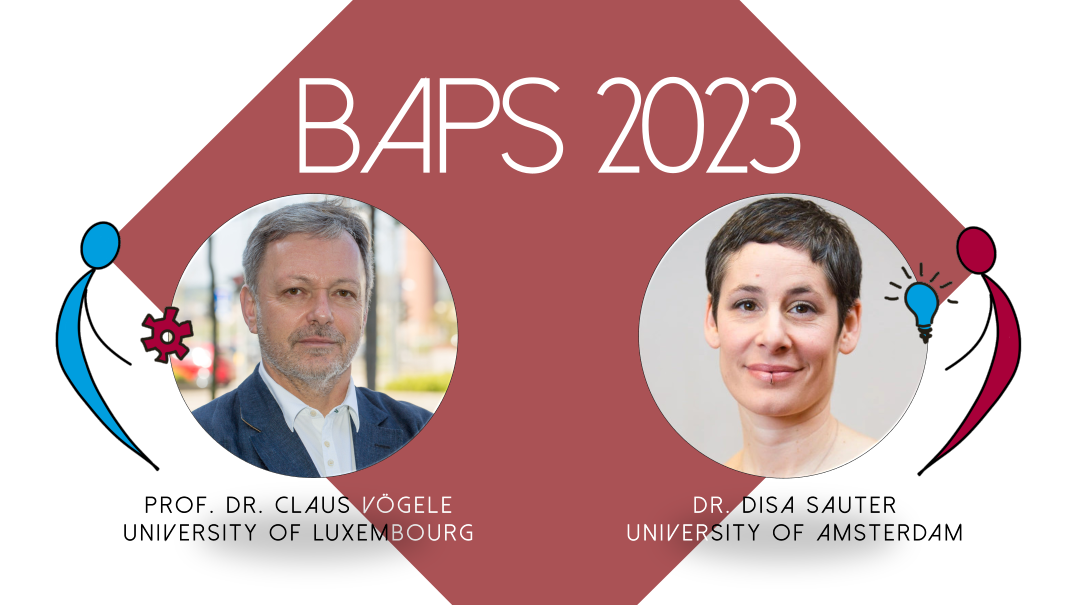 Prof. Dr. Claus Vögele

Université du Luxembourg
Public health, health care sciences & services / Animal psychology, ethology & psychobiology / Neurosciences & behavior / Treatment & clinical psychology

 Dr. D.A. Sauter

University of Amsterdam
Faculty of Social and Behavioural Sciences
Programme group Social Psychology

Disa Sauter is associate professor of Psychology at the University of Amsterdam. Her work examines emotion with a particular focus on the communication of emotions via non-verbal expressions, like laughter. She is interested in how factors such as preparedness, culture, and learning shape our emotions and nonverbal behaviours. Profile page
Stress in social situations from childhood to old age: From fundamental research on physiological mechanisms towards new avenues for prevention and intervention
Chair: Rudi De Raedt (UGent)
Discussant: Marie-Anne Vanderhasselt (UGent)
Guy Bosmans (KULeuven)
The impact of the COVID-19 lockdown on the development of attachment in children: the role of stress regulation as indexed by hair cortisol
Sam Bonduelle (VUB, UZBrussel)
How adolescents' perceived criticism and self-criticism affect amygdalar functional connectivity in response to parental criticism
Jens Allaert (UGent)
Effects of prefrontal tDCS on social attention and emotional reactivity to social evaluative feedback
Greta Mikneviciute (Université de Genève)
Psychophysiological and cognitive effects of acute psychosocial stress in young versus older adults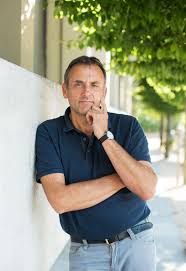 This symposium is coordinated by Rudi De Raedt, Professor of Clinical Psychology and head of the department of Experimental Clinical and Health Psychology at Ghent University, where he is PI of the Psychopathology and Affective Neuroscience lab. He developed influential frameworks and accomplished ground breaking work on the neurocognitive mechanisms underlying stress dynamics and vulnerability for affective disorders, and the translation to innovative neurocognitive interventions. He received the Révész honorary chair from the Graduate School of Psychology at the University of Amsterdam, and is fellow of the Association for Psychological Science.
Consciousness, language and memory: from benchmark to bedside
Chair : Olivia Gosseries (ULiège)
Discussant: Nicolas Lejeune (Institute of Neuroscience, Université catholique de Louvain)
Aminata Bicego (Sensation and Perception Research Group, University of Liège)
Non-ordinary states of consciousness and their clinical applications
Charlène Aubinet (Psychology and Neuroscience of Cognition Research Unit, University of Liège)
Consciousness and language in disorders of consciousness after a coma
Charlotte Martial (Coma Science Group, University of Liège)
What connects memories after coma or trauma and psychedelics?
Alison Mary (Center for Research in Cognition and Neurosciences, Université libre de Buxelles)
Memory in ageing and psychological trauma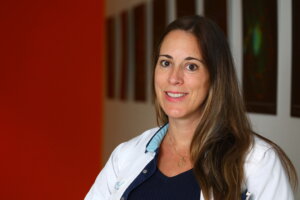 Dr. Olivia Gosseries is a neuropsychologist, research associate FNRS, and codirector of the Coma Science Group at the GIGA Consciousness. She studies pathological, physiological and pharmacological modifications of consciousness using behavioural assessments and imaging technologies.
Perceptions of Justice and legitimacy in relations
Chair: Olivier Klein (ULB & UMONS)
Pascaline Van Oost (UCLouvain), Olivier Klein (ULB), & Vincent Yzerbyt (UCLouvain).
Legitimizing the expression of prejudice: gender equality as a tool against Islam (Van Oost, Klein, Yzerbyt)
Camila Arnal (ULB), Myrto Pantazi (ULB-Universiteit Amsterdam), Régine Kolinsky (ULB) Rodolfo Mendoza (University of California, Berkeley), Olivier Klein (ULB).
"Do perceptions of injustice explain the endorsement of conspiracy theories?"
Emanuele Politi (KUL, UNIL) & Christian Staerklè (UNIL).
« Neoliberalism and citizenship: The role of meritocracy in citizenship boundary making and evaluations of naturalization applicants »
Kim Dierckx (Ugent), Emanuele Politi (KU Leuven), Barbara Valcke (Ugent), Jasper Van Assche (ULB), Alain Van Hiel (Ugent).
"The "ironic" fair process effect: A perceived fair naturalization procedure spurs anti-immigration attitudes through increased host national identification among naturalized citizens".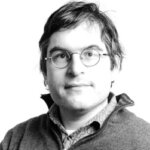 Olivier Klein teaches social psychology at the Université Libre de Bruxelles & at UMons. He is the co-director of the center for social and cultural psychology at ULB. See his webpage here: https://cescup.ulb.be/member/olivier-klein/»
'Sharing is caring': Parenting children with severe disabilities in close collaboration with professionals.
Chair: Sien Vandesande (KU Leuven)
Dr. Sien Vandesande (KU Leuven, Belgium)
Attachment among children with PIMD: a different story?
Dr. Ines Van keer (KU Leuven, Belgium)
Family patterns of interaction in children with PIMD.
Jacqueline Van Tuyll-Van Serooskerken (VU Amsterdam, the Netherlands)
Self-determination in persons with PIMD.
Prof. Dr. Jorien Luijkx (RU Groningen, the Netherlands)
Supporting the well-being of families raising a child with PIMD.
In this invited symposium, we will discuss the unique group of children with profound intellectual and multiple disabilities (PIMD). An introduction will be provided on the target group, the development of attachment relationships between parents and children with PIMD and parenting within these families (including their family routines). Moreover, we will discuss the ways in which professionals and parents as experts-by-experience can work together to provide optimal care with chances for the self-determination of persons with PIMD.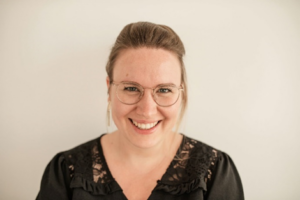 Sien Vandesande is a postdoctoral researcher at KU Leuven's Parenting and Special Education research unit, within the INOVHO group of Prof. Dr. Bea Maes. She holds a Doctoral degree in Educational Sciences (November 2021). Her main research interest is the attachment relationship between parents and children with severe or profound intellectual (or multiple) disabilities. Her current project is on sharing the care for children with severe disabilities, between parents and professional caregivers at residential care facilities.
Climate Change and Mental Health: On the Many Challenges Ahead
Chair: Prof. Alexandre Heeren (UCLouvain)
More information coming soon
Emotion Dynamics in Couples
Chair: Lesley Verhofstadt (Ghent University)
Discussant: Laura Sels (Ghent University)
Anna Schouten (KULeuven)
Understanding cultural differences in Belgian and Japanese couples' emotional interactions during conflict: A goal-based account
Davide Pirrone (UGent)
Relational goals frustration: An observational study on the role of negative socially (dis)engaging emotions
Chiara Carlier (KULeuven)
A comprehensive comparison of measures for assessing profile similarity at specific time points
Lilly Scharmer (UGent)
The link between need frustration and empathic accuracy in romantic relationships: An observational lab study
Martine Verhees (KULeuven)
Attachment and perceptual accuracy of hard and flat partner emotions in daily life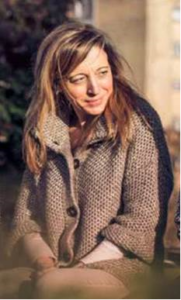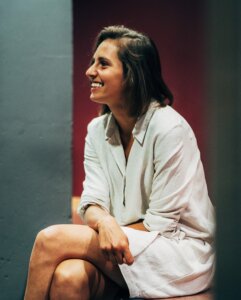 Lesley Verhofstadt is associate professor and head of the Family Lab (Ghent University). Laura Sels is an FWO postdoctoral fellow at the Family Lab (Ghent University). The key goal of their work is to better understand the emotional, cognitive, and behavioral dynamics underlying couple (dys)functioning. To this end, they use observational lab studies and ESM.
Cognitive-Affective processes of offending: From assessment to treatment
Chair: Steven Gillespie (University of Liverpool)
CHAIR: Steven Gillespie (University of Liverpool)
Gillespie, S.M. (University of Liverpool)
Psychological test data from 2,245 participants of a U.K. sex offender treatment programme suggest five latent profiles
Tiberi, L. (UMONS) , Vicenzutto, A., Saloppé, X., Mancini, & Pham T.H.
Multi-channel emotion recognition among forensic inpatients: Exploratory associations between face, prosody, semantic and body posture sensitivity using Signal Detection Theory.
Vicenzutto, A. (UMONS) Tiberi, L., Lefebvre, L. & Pham, T.H.
Executive functions and risk of violent behavior: Which links? An exploratory study among a forensic inpatients' sample.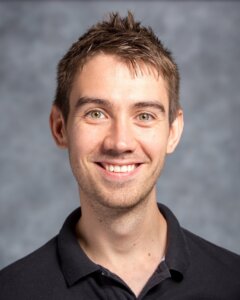 Dr Steven M. Gillespie is Senior Lecturer in Clinical Psychology and Research Director at the Department of Primary Care & Mental Health (University of Liverpool, United Kingdom). Dr Gillespie's research is at the intersection of clinical and forensic psychology. He has published widely on attention and physiological reactivity to social and affective cues, the association of cognitive and affective processes with psychopathic personality and aggressive and antisocial behaviors (including sexual violence), and the treatment given to offenders with a focus on improving emotion regulation (e.g., the use of mindfulness techniques). Dr Gillespie is the recipient of several grants from research councils in the UK to fund his research with people in prions who have personality disorders or who have committed sexual and violent offences. He has been invited to present his work internationally and sits on the Editorial Board for the journal Sexual Abuse.
Chair: Pierre Philippot (UCLouvain)
More information coming soon
If you are BAPS member, early bird registration is free until 23/4/2023.
You can become a BAPS member via THIS website.
Note that it can be cheaper to first become a BAPS member and then register for the annual meeting as a BAPS member.
For information on membership fees and membership benefits, see THIS website.
For registration there are two options:
Registration without payment:
This is possible only for BAPS members who register before 24/4/2023 and who do not attend the social activity. In this case, please register via THIS link
Registration with payment:
In all other cases, please register via THIS link.
Organizing Committee

Bodart Alice
Colomar Aurore
Cauchie Dimitri
Culot Stéphanie
Dubois Laurie-Anna
Duroisin Natasha
Galdiolo Sarah
Gaugue Justine
Gilis Sarah
Hansotte Logan
Kahwaji Caroline
Lacourt Léa
Invernizzi Sandra
Lucassen Laurie
Lukenga Maria-Pascal
Mauroy Anthony
Meillerais Sandie
Mazza Emma
Rinaldi Romina
Rossignol Mandy
Santoro Lisa
Tiberi Luca
Vandestrate Sylvie
Verhaegen Clémence
Vicenzutto Audrey

Scientific Committee

Cauchie Dimitri(UMONS)
Colomar Aurore (UMONS)
de Houwer Jan (Ugent)
Duroisin Natasha (UMONS)
Galdiolo Sarah (UMONS)
Gaugue Justine (UMONS)
Goossens Lien (UGENT)
Hoorens Vera (KUL)
Majerus Steve (ULiège)
Piccaluga Myriam (UMONS)
Rinaldi Romina (UMONS)
Rossignol Mandy (UMONS)
Simoes Loureiro Isabelle (UMONS)
Verhaegen Clémence (UMONS)
Vicenzutto Audrey (UMONS)